How To Win an OWCP Stress Claim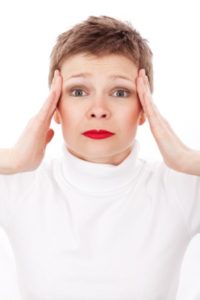 When you suffer an injury as a federal worker which can be seen by others such as in the case of a broken leg, a facial scar or missing digit, it's easy to file for OWCP workers' compensation. This is because nobody can deny the existence of your injuries, and as long as the event occurs in the line of duty, you will receive a payout on a regular basis going forward. Stress is a reality for most Americans in our workforce, and federal workers aren't exempt. Stress claims arise out of a federal employee becoming negatively affected by their work environment, making it impossible for them to keep working in a productive manner at their position.
Are you looking for a federal workers' compensation attorney who handles stress claims? Please give our experienced lawyer a call today on 1-855-233-3002 to find out more about your legal options for compensation.
Stress Claims, Depression and OWCP
Stress can send and push you over the edge, particularly if you have an underlying or preexisting mental health condition. It is said that 1 in 10 adults suffers from depression, and over 50 million Americans will encounter a mental health condition at some point over a 12 month period. Many federal workers deal with severe mental health conditions such as bipolar disorder, anxiety, and even schizophrenia on a daily basis, but manage to keep their cool as long as they are not exposed to extremely stressful situations.
Stress Claims Not Taken Seriously
A stress claim is usually not taken seriously by federal agencies because of the fact that there is no outward evidence that is as tangible as, say, a broken leg. In addition, mental health conditions are stigmatized and feared in our culture, making it more likely for all parties involved to sweep it all under the rug. That being said, if a stressful situation at work such as being unreasonably singled out or harrassed by a harsh supervisor every time, or working in an unusually loud environment for long periods of time continues unabated, one may suffer a breakdown or psychosis, making it impossible to continue working.
Causality in Federal Workers' Compensation Claims
It is important to note that you can receive help as a federal worker should you have emotional or psychological issues via the employee assistance program, or EAP, which gives you an opportunity to access counseling, assessments and doctor's appointments to help you weather difficult storms. In order to qualify for an OWCP stress claim, however, there must be a causal link between your mental health crisis and its aggravation by a work-related activity.
Why You Need a Good OWCP Attorney
These cases are very hard to prove, which is why you need an attorney who has handled similar cases and won. Don't gamble with your future by choosing the first federal workers' compensation attorney you happen upon: call us today on 1-855-233-3002 to speak with our team of highly experienced federal workers' compensation lawyers to learn more about how to win an OWCP stress claim. Thanks, and we look forward to hearing from you.