Injury Lawyers in Romeoville, Illinois – Over 90 Years of Experience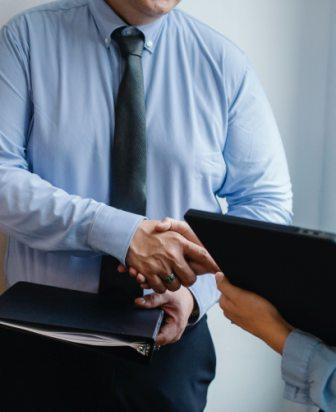 If you're looking to live in a charming and wholesome town that's not far from Chicago, and if you're looking for verdant green spaces, safe suburbs and top quality education for your children as well as economic opportunities everywhere you go, then Romeoville is the place to be. This Chicago suburb is located only 26 miles from the major metropolis area, making it a short commute for those that work in the city but still want a place where they can unwind and relax without having to worry about the blare of horns, sirens and less-than-perfect air quality. Romeoville had its beginnings as an agricultural town, but this soon changed with the opening of multiple quarries that would produce limestone and other products which would later be used in construction as well as in farming. In the 1950's, prefabricated homes were delivered to Romeoville, and the town saw a huge increase in its population. Today, Romeoville is home to over 30,000 individuals, and over 600 businesses. If you're looking for opportunity, peace, and a safe suburb within easy reach, then Romeoville is the place for you.
Are you looking for a Romeoville, Illinois injury lawyer? McCready Law is a nationally recognized law firm with a local presence and numerous awards won for providing exceptional legal services to individuals in Illinois and Northwestern Indiana. Our injury attorneys in Romeoville, Illinois, have over 90 years of combined legal experience, and there's no case we haven't seen over the decades. We take on all cases on contingency fee basis, which means that you don't pay a cent until we recover money on your behalf. If you'd like to speak with a Romeoville, Illinois injury lawyer for FREE, please contact us at (773) 902-0413 to learn more about your legal options for compensation.
Here are some of the reasons why you should our Romeoville injury lawyers:
We've recovered over $30 million and counting for past clients
We respond to all messages, emails and calls promptly
No case is too small or too big for us: we take on all cases with merit
We are happily bilingual (se habla Espanol)
Every client has their case taken care of by an attorney, and not a paralegal
McCready Law has sufficient amounts of malpractice insurance: your settlement is safeguarded
We are always looking for ways to uplift the community through events and scholarships
Clients are kept abreast of their cases at all times; transparency is what we do
We are highly rated by the BBB
Experienced Romeoville, Illinois Injury Lawyers – Call Today!
When it comes to filing an injury claim with a Romeoville, Illinois injury law firm, it is important that you never speak with anyone before speaking with us. Leave details of your injury out of social media, and do NOT speak with any insurance representatives. Insurance companies may record you without your knowledge after asking leading questions, and they may use this information in the future to downplay your injuries, lowball you, or deny your claim outright. Before doing anything, call our Romeoville, Illinois injury attorneys at (773) 902-0413 to learn more about your legal options. The call is 100% FREE, and there's no obligation. Thanks, and we look forward to hearing from you.