Is Wandering and Elopement a Sign of Nursing Home Neglect?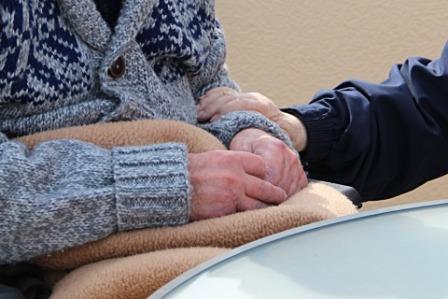 Due to cognitive difficulties, senior citizens must be supervised at all times at nursing homes. Failure to do so may lead to them wandering off and getting injured as the cognitive difficulties they face on account of their age as well as the development of neurodegenerative diseases such as Alzheimer's' and dementia may mean that they often forget directions to places as well as how to carry out simple tasks that we all take for granted. Nursing home neglect is a cancer that refuses to go away due to the lax policies surrounding this industry and lack of oversight and prosecution of nursing home management across the country.
Did your loved one at a nursing home wander away from the facility or their room and end up getting injured? We can help get you justice and compensation on their behalf. Nursing home abuse lawsuits are on the rise, and are expected to be on the radar of personal injury lawyers dealing with nursing home neglect as well as the authorities, especially after the ravages brought on by coronavirus during this time. For your 100% FREE and confidential consultation into nursing home abuse lawsuits and settlements, please give us a call NOW at (773) 823-0298 to learn more about your legal options for compensation.
Here are the key differences between wandering and elopement:
Wandering refers to the free movement of nursing home residents around the facility. This is a risky exercise in of itself due to the fact that the resident may not be able to appropriately able to respond to external stimuli.
Elopement refers to wandering without the aid of supervision which would have prevented a possible injury. Elopement more often than not refers to the patient actually leaving the nursing home premises and ending up somewhere else such as down the block, and even hundreds of miles if allowed to go on unchecked.
Here are the most common forms of nursing home wandering:
Wandering due to fantasy
Recreational wandering which may have started off as exercise
Environmental wandering
Agitated purposeful wandering such as in the case of dementia
Nursing Home Facilities and Duty of Care
A certain duty of care is accorded to nursing home facilities which requires that they account for all their residents on a daily basis. They are also required to identify high risk senior citizens and take steps to prevent them from wandering and eloping as well as mitigate a wandering and elopement event in a timely manner. Breaching this duty of care may lead to a resident sustaining injuries which will open the facility up to a nursing home injury lawsuit.
Best Nursing Home Neglect Attorneys – Call Us Today!
In some instances, nursing homes use chemical or physical restraints to prevent wandering and elopement. This is not only illegal, but inhuman. This is usually done by nursing homes that are understaffed in an attempt to solve the issue on a large scale. If your loved one sustained injuries, whether physical or emotional due to wandering or elopement, you may be able to file a nursing home abuse lawsuit. Need to talk to a best nursing home neglect attorney? Please call us NOW at (773) 823-0298 to learn more about your legal options for compensation and justice. We look forward to helping you.