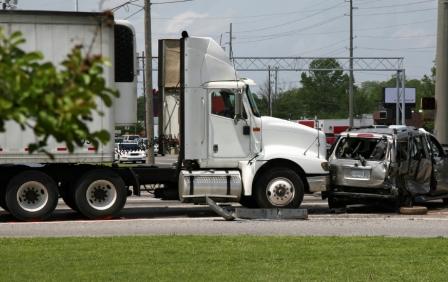 J.B. Hunt is a multi-billion dollar transportation company with a fleet of trucks as well as over 15,000 employees. Started in the early 60's, it has grown to become a veritable competitor in the U.S transportation scene, and has roots spanning Canada as well as South America. Unfortunately, its track record when it comes to safety as well as accidents isn't something to write home about. Many Americans have suffered catastrophic injuries as well as fatalities on account of the negligent driving shown by J.B. Hunt drivers.
How Personal Injury in Terms of Truck Accidents is Determined
It is important to note that just because you got into an accident with a J.B Hunt truck doesn't mean that you can collect money damages or take them to court. In order to have a valid case, the following need to be met:
The truck drivers must owe a certain duty to other road users. For instance, J.B. Hunt drivers have a duty to stick within a certain speed limit as laid out by the law. For the most part, this is 10 to 20 mph slower compared to civilian cars.
The drivers must breach this duty. That is to say, they must break certain speed limit or safety rules such as the one mentioned above.
This breach must cause an injury. As a result of their negligence, you should be able to prove that you suffered bodily or psychological injury (preferably with evidence in the form of hospital documentation).
They must pass for the 'but-for' test. That is to say, but for the fact that the truck driver went over a certain speed limit, they would have been able to stop, effectively avoiding the resultant accident.
Don't Go it Alone
J.B. Hunt is always looking to minimize or shoot down anything that may shave off their profits, and this includes insurance claims. You may be tempted to accept their settlement offer before speaking to an attorney. This is just about the worst thing you can do because more often than not, this is a lowball, scrap of an offer that will probably not be enough to take care of your immediate and future needs. On top of that, they might coerce you to sign documents which will prevent you from filing a lawsuit in the future. The best thing you can do is to hire an experienced Indiana truck attorney who knows exactly what to do to get you maximum compensation as allowed by the law.
Please call us today at 877-561-3004 or fill in our online form to your left and we'll get back to you. Thanks, and we look forward to hearing from you.