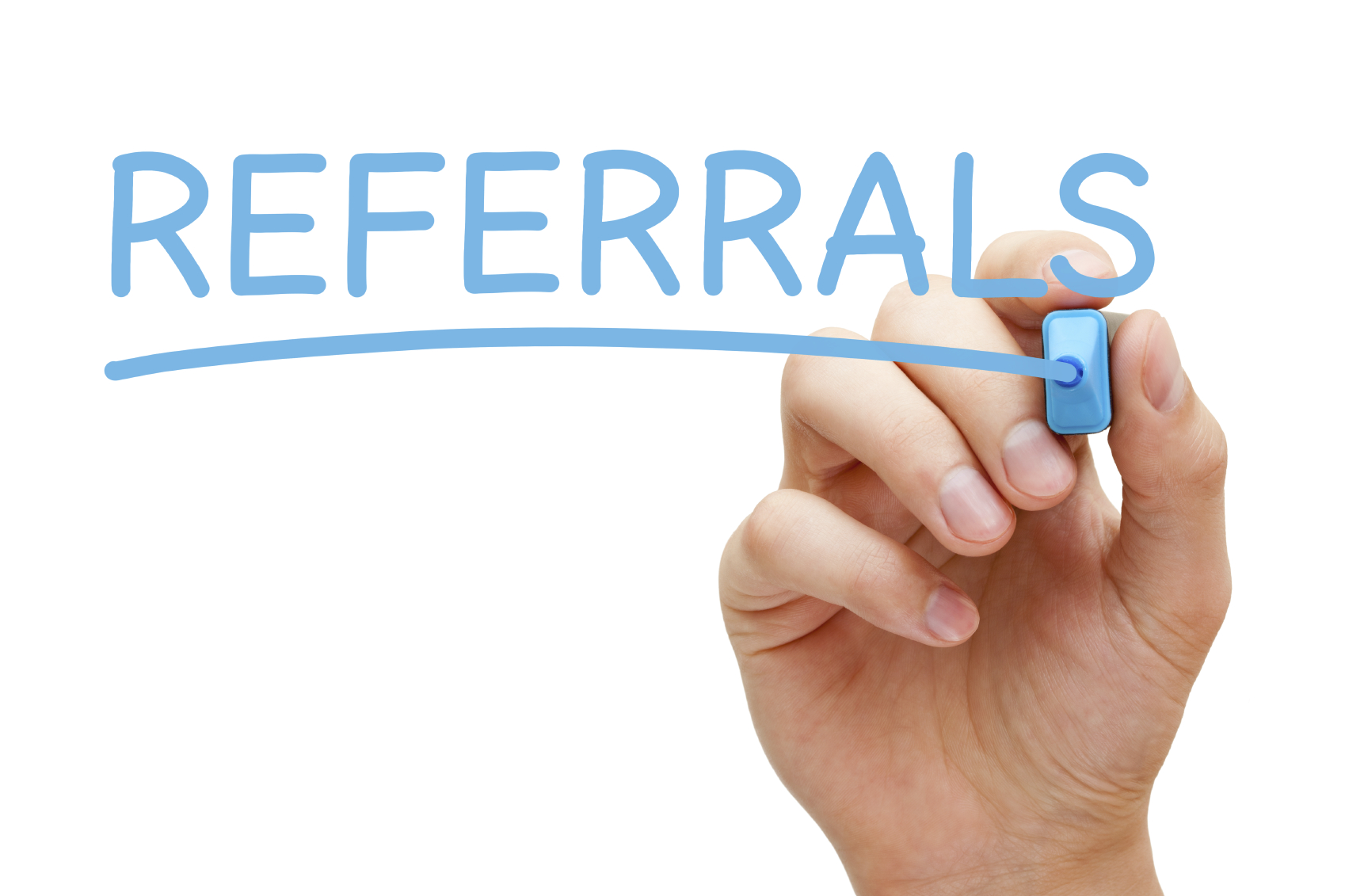 A good portion of our clients at McCready Law come from referring attorneys.  We have developed a very strong network of lawyers from Chicago and around the country who trust their clients to our firm for personal injury, workers' compensation and social security disability cases.  Don't believe us, here's what some of our referring attorneys have said about us.  We will work with any level of involvement you chose.  Some lawyers want to work closely with us and their client as co-counsel.  Others prefer to give their client our name and simply wait for the referral check.  Regardless of your level of involvement, we want to work with you to develop a longstanding referral relationship.
Types of cases we accept
Personal Injury – Referring Attorney
We have a broad injury practice and accept most types of referrals.  We accept all types of personal injury cases, ranging from car accidents to slip and falls to general negligence claims.  We accept referrals against all insurance companies, including substandard carriers.  We also accept personal injury cases in all stages.  Most personal injury cases are referred to us immediately after an injury.  Other lawyers try to settle their cases pre-suit and refer them to us for litigation.  We have even stepped in to handle a case at trial.  Whatever your pleasure, we are here to help!
Illinois Workers' Compensation – Referring Attorney
Once again, we handle a wide range of work related injuries referred to us at all stages.  It is always helpful to receive a referral early in the workers' compensation process so we can better direct your client's claim and avoid many of the pitfalls which can arise in a workers' compensation case.  It is better to prevent a problem than it is to fix a problem.  Having said that, we accept Illinois workers' compensation cases from initial injury all the way to 19(b) or hearing stages.
Social Security Disability – Referring Attorney
Most disability clients contact a lawyer after they have applied for disability themselves and been denied.  That presents no problem for us.  We handle disability cases at all stages of the application process.
Federal Workers' Compensation – Referring Attorney
We handle federal workers' compensation cases throughout the country for federal employees in all branches of government.  Unlike state workers' compensation cases, contingency fees are prohibited by federal statute.  As such, federal employees must pay their lawyer directly, by the hour, just as traditional legal services are paid for.  Essentially, the federal government has cut lawyers out of the federal workers' compensation program by eliminating the financial incentive which contingency fees offer.  For this reason, many injured federal workers will not have access to an attorney unless they pay an upfront retainer.  We typically get involved in cases where the worker cannot return to work or has been denied benefits.  While we do represent clients in obtaining scheduled awards, most clients do not want to pay an hourly rate for this type of legal assistance.
Referral Fees
We provide referrals fees to attorneys which conform with Rule of Professional Conduct 1.5.  All our referral fees are in writing and they disclose the percentage split between our firm (trial attorney) and you (referring attorney).  Here is a copy of our Attorney contract (referring atty)-sample for referring attorneys.  We provide 1/3 of the net fees recovered on personal injury and Illinois workers' compensation cases.  As you may know, fees in a social security disability case are capped, and as such, we provide a referral fee of 25%.  A note on federal workers' compensation cases.  As stated above, there are no contingency fees in federal workers' compensation.  All of our federal workers' compensation clients pay an hourly rate for our services.  Because of this, we cannot offer a referral fee on federal workers' compensation cases.
How we handle your referrals
Our goal is to become your trusted source to refer all your personal injury, workers' compensation and disability cases.  When you have a potential referral, we always recommend you contact us and tell of the referral.  First, sometimes clients do not follow up and contact us after you provide our information.  We do not want any potential case to fall through the cracks in the referral process by lack of follow up.  Second, not all potential clients tell us they were referred by an attorney.  We want to make sure you get credit for your referrals.  However, most potential clients do inform us they were referred.  We perform an initial screening to make sure it is a case and then schedule an appointment.  Please do not worry about pre-screening referrals cases.  We would much rather spend a few minutes speaking with a client and declining a case than lose the referral because you may have felt the case was not worthwhile.  We encourage referring attorneys to provide our contact information to any injured client, no matter how farfetched their situation.
If we decline a case, we notify you that we spoke with the client and declined representation and the reasons for declining it.  If the case does have merit, we schedule an appointment.  Once we meet with the client, we have them sign our retainer agreement.  That Contract for Legal Services, which includes your name and contact information as the referring attorney, is then faxed or e-mailed directly to you for your records.  You will always have written documentation of all your pending referrals.  Second, we send out a quarterly updates of all your referrals.  This provides you with an up to date list of your outstanding cases.  If there are any significant developments in the case, we typically will notify you as they unfold.  Of course, you are always welcome to inquire as to the status of any of your referrals.
Contact us for more information
We have developed a system for accepting cases from referral attorneys which provides maximum benefit to you and your clients.  To discuss a possible referral, please contact us.  We look forward to developing a long referral relationship!