Experienced Benzene in Neutrogena and Aveeno Cancer Attorneys – File Your Claim Today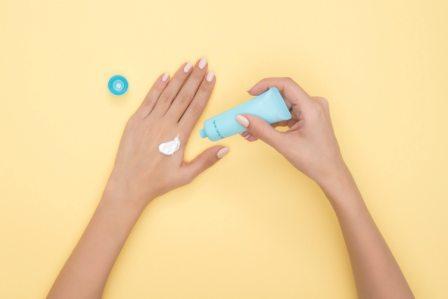 Sunscreen is vital if you live in certain states, as well as a summer staple. Sunscreens work in a number of ways: some lie on the screen and form a protective mineral barrier which then reflects away harmful UV rays, while others seep into deeper layers of the skin, creating a chemical barrier upon sun exposure, thereby stopping UV rays from penetrating the skin. Sunscreen from companies such as Neutrogena and Aveeno have come to be trusted over the years on account of their quality, their ease of use as well as their efficacy. However, new information released by the FDA and other public health groups is sounding alarm over the presence of a harmful carcinogen that has been found in unreasonably high levels in these sunscreen called benzene, which is a chemical preservative that was used for decades before its carcinogenity was revealed. Consumers have faithfully used these sunscreens for years and decades, thinking that they are doing the right thing for their skin and bodies, only to find out that the makers of these and other sunscreens have obscured information about the carcinogenic nature of some of the ingredients found in their products. Benzene has been shown to cause reproductive and other fatal cancers such as pancreatic cancer upon prolonged use and exposure given the fact that it tends to accumulate in different organs in the body over time. If you were affected by benzene in common sunscreens from brands such as Aveeno and Neutrogena, you may be able to file a legal claim to recover compensation, and we're here to help with that.
Are you looking for a cancer sunscreen lawyer? If you used any of the common sunscreens and developed cancer, you may be eligible for compensation. It is alleged that the companies that produce these products failed to let consumers know about the presence of a carcinogen in their products, thereby exposing consumers to unreasonable amount of harm. In addition, failure to warn consumers about the benzene content in these products put consumers at risk of developing cancer, something that shows negligence on the part of the manufacturers. Please call our sunscreen cancer attorneys NOW at (773) 825-3605 to learn more about your legal options for justice and compensation. Cases are currently gaining traction, and it may be possible to have a robust caseload by next year which may open the avenue up for the filing of a Neutrogena and other sunscreens cancer class action lawsuit. By filing your claim NOW you'll give us sufficient time to collate evidence and create a compelling case on your behalf if you used any of the sunscreens we're about to list for 6 months for more, and then went on to be diagnosed with cancer. Our attorneys are bilingual (hablamos Espanol), and we take on all cases on contingency fee basis, which simply means that there are NO UPFRONT FEES, with attorneys being paid once we recover your compensation on your behalf. If you believe your cancer was the result of using sunscreen such as Aveeno and Neutrogena, please call us NOW at (773) 825-3605 and we'll provide you with information on how you can join the sunscreen cancer lawsuit in 2021. The call is 100% FREE, and there's no legal obligation.
The following sunscreen products are thought to have benzene:
Neutrogena Invisible Daily
Neutrogena Beach Defense
Neutrogena Ultra Sheer
Neutrogena Cool Dry Sport
Aveeno Protect + Refresh
Benzene and Sunscreen – Should You Be Worried?
The line of products that are thought to have Benzene are manufactured by Johnson & Johnson, and some of these include sunscreen sprays that one spritzes than lathers on their skin in order to get the required protection. An independent consumer advocate body released information after testing these and other products after it found significant levels of the carcinogen benzene in these products, which then led to the filing of a class action lawsuit originating from the Southern District of Florida.
Benzene is an organic compound that is commonly associated with petroleum products. It has been shown to interfere with various hormones, cause DNA breakage and damage, as well as prompt a proinflammatory response all over the body, setting the stage for the development of various forms of cancer.
Some of the cancers associated with exposure to benzene include:
Acute Myeloid Leukemia
Non-Hodgkin's Lymphoma
Aplastic anemia
Myelodysplastic syndrome
Multiple myeloma
Valisure and Neutrogena Cancer Claims
The company responsible for the sounding of the alarm regarding the presence of benzene is Valisure, and it puts Neutrogena sunscreens at the very top of its warning list due to the significant traces of benzene found in this sunscreen product. In addition, Benzene has been studied for decades and it has been shown to be a definitive carcinogen and a danger to human health, even in the minutest of quantities.
Does Benzene Cause Cancer?
The cancers caused by Benzene exposure are very aggressive, and many have no cure outside of chemotherapy and radiation, and there is no guarantee that these treatment modalities will work. In addition, individuals that develop Benzene-related cancers usually find out when it is too late, when medical intervention has no hope in reversing the condition on account of the metastasis or spreading of their cancer.
Sunscreen Cancer Class Action Lawsuits – Do You Have a Case?
Federal and other pertinent laws require that manufacturers warn or inform consumers about the presence of a harmful or toxic ingredient in their products so that consumers can make an informed decision on whether or not they would like to use said product. This is the crux of the Neutrogena sunscreen cancer lawsuit which may be consolidated into MDL or multidistrict litigation where every legal claim will be tried in accordance with its individual merit.
Experienced Benzene Cancer Attorneys – Call Us Now!
If you or a loved one used Neutrogena sunscreen and then went on to develop leukemia or any of the cancers listed in this post, you may have a valid claim that will help you recover money damages which will go a long way in catering for medical costs, pain and suffering or even providing you with survivor benefits if the individual passed away as a result of cancer from sunscreens they used. Please contact us NOW at (773) 825-3605 to receive your 100% FREE legal consultation regarding the value of your potential claim. Thanks, and we look forward to helping you.